---
This is true:

However, .. it will happen!  Here in the southern USA, it already has.
So today I've added my favorite day to the home page countdown: Summer Solstice! Those of you who know me or my blog know that I L-O-V-E summer!
So,…what's this solstice thing? According to the Farmer's Almanac:

The word SOLSTICE is from the Latin solstitium, from sol (sun) and stitium (to stop), reflecting the fact that the Sun appears to stop at this time (and again at the winter solstice).

This year it happens on June 21st, at 651AM EDT. The timing of the solstice depends on when the Sun reaches its farthest point north of the equator. By then, I should have lots of these little guys in the garden.

In temperate regions, we notice that the Sun is higher in the sky throughout the day, and its rays strike Earth at a more direct angle, causing the efficient warming we call summer.
This summer solstice is the day with the most hours of sunlight during the whole year.

Don't you love that?
The reliable Farmer's Almanac has a list of 10 Ways to Celebrate Summer

And if you decide to throw a party on the big day- and I think you should – I hope you'll take a look at my Solstice greeting and invitation cards on Zazzle!
Tweet
Pin It
---
For my friends in northern climes who are literally buried in ice and snow and my southern friends experiencing this unusual cold, and rare wintry precip,    take heart – 36 days til the Spring Equinox! 
I know – 36 seems like A LOT of days right now, so meanwhile, I continue to try to spread light and color for all my fellow S.A.D. sufferers.
Here is today's offering, and for a look back at some from last winter, here are links to 3 oldies-but-goodies:
http://debinsc.pixity.com/?p=2714
http://debinsc.pixity.com/?p=2837
http://debinsc.pixity.com/?p=2796
Yellow Chrisanthemum in bright morning light.
Lotus Lake Morning
Pin It
---
---
---
Sharing this feature from 121Clicks:
50 Color Photos that will tell you light is everything in photography!
Some lovely stuff!
http://121clicks.com/inspirations/50-color-photographs-which-will-tell-you-light-is-everything-in-photography
Pin It
---
---
One of my favorite things to do is explore old cemeteries, as I did for a while yesterday afternoon here in my hometown.  I found this little angel on an 18th C. headstone.  Isn't she sweet?
Churchyard Angel

I found a few other lovely examples but have yet to prep them for display. Watch this space.

Tweet
Pin It
---
50OFFEBCARDS
That's the code to get half off on holiday cards, stickers, and labels, PLUS 10% off postage – right now at Deb's Digs on ZAZZLE! Like this best-seller.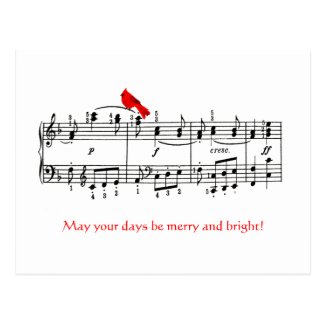 Music & Red Bird Christmas Postcard
by
debinSC
Design your own
custom picture postcards
at zazzle.com
Pin It
---
My little home town of Georgetown, South Carolina was recently hit hard by a fire which burned several historic buildings in the heart of our downtown. 
A fund has been set up to help the victims (building and business owners, residents, employees) .  I am donating all royalties from these prints and items sold before Nov. 30th, to that fund. 
Click on any image below for more details or to purchase.  Or go to Deb's Digs on Zazzle to see the entire collection of available items.  Most are available in various sizes and prices.

First, a bordered 16×20 available at Zazzle:
Several items, including a tote, tees, posters and postcards in the "Keep Calm and Carry On" theme at Zazzle:
New designs and items added included coffee mugs, buttons and postage stamps!
Some photos of the fire HERE
List of all benefits, charitable efforts HERE
Donate directly to fire relief HERE
Tweet
Pin It
---
September! And a cooling breeze is blowing.
Cloudless Sulphur
Butterflies have been scarce this summer, but the reliable, fluttery Sulphurs have returned as always.
Green Tree Frog resting in a Sago Palm
I just love these little guys.

Tweet
A September rose, looking somewhat like a slot canyon.
Thanks for visiting today!
Pin It
---